SNc Channels:
Search
About Salem-News.com
Salem-News.com is an Independent Online Newsgroup in the United States, setting the standard for the future of News.
Publisher:
Bonnie King
CONTACT:
Newsroom@Salem-news.com
Advertising:
Adsales@Salem-news.com
~Truth~
~Justice~
~Peace~
TJP
Mar-13-2013 18:35
Accused Criminal Becomes First Jesuit Pope
Salem-News.com
The record of Cardinal Jorge Mario Bergoglio, new Pontiff of Rome, is tainted with dirty war allegations.
A Statement of the ITCCS Central Office - Brussels
New Pope Francis I - Jorge Mario Bergoglio, is reported to have been involved in the Theft of Children during Argentina's Dictatorship.
(BRUSSELS ITCCS) - A suspected criminal has been rapidly elected as the new Pontiff of the Church of Rome in a record two day conclave, being the first Jesuit in history to head the papacy.
Former Cardinal and Pope-elect "Francis I", Jorge Mario Bergoglio, is accused of helping kidnap opponents of Argentina's military junta during the 1970's "Dirty War", and of baby trafficking, by lawyers and members of the Plaza de Mayo human rights group. (Los Angeles Times, April 17, 2005, "Argentine Cardinal Named in Kidnapping Lawsuit", http://articles.latimes.com/2005/apr/17/world/fg-cardinal17
Besides his personal alleged criminality, Bergoglio - as a Jesuit - represents the group most responsible for the centuries-old Crimes against Humanity and Genocide for which the Jesuit Superior General was found guilty on February 25, along with Joseph Ratzinger and other Vatican officials.
The Jesuit Order established the murderous Indian residential school system in North America during the mid 19th century, and has led the destruction and killing of millions of non-Catholics around the world since its inception in the mid 16th century.
Under a secret oath administered to every member, the Jesuits are authorized and encouraged to kill, torture or overthrow any opponent of the Vatican and the Pope. (http://www.biblebelievers.org.au/jesuits.htm)
These facts, the Argentine allegations, and his complicity in the global conspiracy against children enunciated in the canon law Crimen Sollicitationas, makes the new Pope particularly liable for immediate arrest and sentencing under international law and the Common Law Court verdict of February 25, 2013.
The ITCCS understands that Jorge Mario Bergoglio's election was a quick and uncontested arrangement, as evident in its rapidity: in less than two days, a record for papal elections.
Bergoglio's election makes the guilt of the Vatican and its highest officials for Crimes against Humanity all that more severe. The new Pope, as the head fiduciary officer of the Vatican, Inc., assumes that guilt and liability.
Bergoglio is therefore subject to immediate arrest under the terms of the Common Law Court ORDER of March 5, 2013, issued by the International Common Law Court of Justice under the authority of jus gentium, the Law of Nations, and the Rome Statute of the International Criminal Court.
Accordingly, an application has been made by our Tribunal to these courts for an International Citizens Arrest Warrant, to be issued against the new Roman Pontiff, Jorge Mario Bergoglio - Pope Francis I, for Crimes against Humanity and involvement in a global criminal conspiracy based in Rome.
The ITCCS will soon be issuing more background evidence on the genocidal purpose and actions of the Jesuit Order in relation to the ongoing crimes we have documented; and of the evidence of Bergoglio's suspected crimes in ArgentinaThe ITCCS will soon be issuing more background evidence on the genocidal purpose and actions of the Jesuit Order in relation to the ongoing crimes we have documented; and of the evidence of Bergoglio's suspected crimes in Argentina.

Issued 13 March, 2013
ITCCS Central, Brussels

http://www.eldia.com.ar/edis/20110502/acusan-cardenal-bergoglio-robo-bebes-durante-dictadura-20110502214006.htm.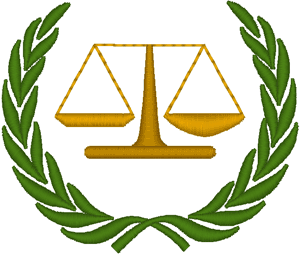 --




A people can value nothing greater than their own freedom and dignity, and must defend these with their last drop of blood. There is no duty as sacred and no higher law. The pernicious belief that one can secure these without conflict and by avoiding danger is both false and poisonous. Danger can only be met with virile courage joined with a calm and firm resolve and a clear conscience. These virtues alone form the true leaders of a people and bring into being the martial forces that can win the deepest and cherished dreams of humanity.
- Karl von Clausewitz, 1831

"The great only appear great because we are on our knees. Let us rise!"
- Camille DesMoulins, French revolutionary, 1790

"I gave Kevin Annett his Indian name, Eagle Strong Voice, in 2004 when I adopted him into our Anishinabe Nation. He carries that name proudly because he is doing the job he was sent to do, to tell his people of their wrongs. He speaks strongly and with truth. He speaks for our stolen and murdered children. I ask everyone to listen to him and welcome him."


Chief Louis Daniels - Whispers Wind


Elder, Crane Clan, Anishinabe Nation, Winnipeg, Manitoba


________________________________________


_________________________________________




Articles for March 12, 2013 | Articles for March 13, 2013 | Articles for March 14, 2013
---
---
---
In Salem
Sign Up Now!
---
Support
Salem-News.com:

---
---
---