SNc Channels:
Search
About Salem-News.com
Salem-News.com is an Independent Online Newsgroup in the United States, setting the standard for the future of News.
Publisher:
Bonnie King
CONTACT:
Newsroom@Salem-news.com
Advertising:
Adsales@Salem-news.com
~Truth~
~Justice~
~Peace~
TJP
Mar-29-2014 11:45
Welcome Home: Vietnam Veterans Day
Sharon L. Perry and Dee Reyes for Salem-News.com
Welcome Home Vietnam Veterans Day from Agent Orange Legacy by Sharon L. Perry, Founder and Dee Reyes, Co-founder
(WASHINGTON DC) - Today I Welcome Home my husband, Reuben 'Bud' Charles Perry, III, because he didn't live to see it (Welcome Home Vietnam Veterans Day) for himself.
Bud Perry aboard U.S.S. Dynamic MSO 432
I also Welcome Home all Vietnam veterans who came home and those whom have died from exposure to Agent Orange or physical & emotional wounds as a result of their service in Vietnam & to their country.
WELCOME HOME...I know what you went through.  I know how you were all cut so deep.  I know that our country abandoned you, all of you.  I know cause I lived it with my husband of 27 years.
I watched him struggle to lead a normal life but it was always just out of reach.  I watched him fall victim to nightmares and shadows which haunted him for the rest of his life.  I helped him when he fell to the ground in a heap while having severe flashbacks.  I witnessed his despair and fear when he would shrink into a corner or hid under the desk.
Our family lived a virtual roller coaster of highs and lows depending upon what triggered his suffering.  We survived but he did not.
Anti-Vietnam War protest sign, c. 1973
Whether you supported the war effort or not...these veterans absorbed the trauma from the battlefield on your behalf, America.  The families, including my family have, and some continue to, serve(d) as a buffer.  The veterans' family provides a buffer between the trauma the soldier experienced and the rest of the country.  You, America have enjoyed the benefits and abandoned these veterans in their hour of need.
Agent Orange Legacy
Now many of their children and grandchildren, not only suffer from secondary PTSD, they struggle to live normal lives.  Many are born with birth defects, suffer from chronic illnesses including autoimmune and rare diseases,  Because of their birth defects and illnesses they live at or below the poverty line.  Here in America, supposedly the richest country in the world, children of veterans and in some cases their grandchildren, live in poverty.
FLASHBACKS
FLASHBACKS by Danielle Reyes
I see that faraway thousand mile stare in your eyes, the craziness that lies within.
I want to run, I want to hide, I'm scared for my life.
In the blink of an eye, the person I know is gone, you scream, you cry.
You get angry and at the moment I don't know why.
I don't understand, I cannot comprehend, the tormented hell that you have been in.
For I am only a child.
"WHERE ARE MY GUNS!" you scream.
You cannot find them, I try not to blink an eye, so you will not suspect, I took them; to protect us all, to save your life.
The relentless search continues, then you realize I took them.
You turn to me filled with this rage that is now directed at me.
The interrogation begins to no avail.
I will not give in, you've not broken me, I am already broken.
I shut down, terrified, I want to cry, at moments I wish I would die.
I can not endure another moment in this hell, this horror that I was born into.
This is my existence, this is my hell.

By Danielle Reyes, daughter of Vietnam veteran, Reuben 'Bud' Charles Perry, III and co-founder of Agent Orange Legacy.
copyright 2008




America, you failed these veterans once, now's your chance.  Don't fail them a second time.  Please take a moment and TAKE ACTION now.  





Help our veterans children and grandchildren suffering from their veteran parent(s) military exposure(s) which include Agent Orange, and Post Traumatic Stress Disorder (PTSD).

1) IMMEDIATE RELEASE: VVA to Pull Out All Stops to Enact New Toxic Exposure Legislation 
 

"Tragically, these wounds may be passed on genetically to the progeny of our nation's warriors, as we are well acquainted with having been exposed to Agent Orange."

"Therefore we welcome the introduction of S.1602, the Toxic Exposure Research and Military Family Support Act of 2013, which has just been introduced by Senator Richard Blumenthal (D-CT).  This legislation would establish within the Department of Veterans Affairs a national center for the diagnosis, treatment, and research of the health conditions of the progeny of veterans exposed to toxic substances during their service in the Armed Forces, and to provide diagnostic treatment and care to them,"

said John Rowan, National President of Vietnam Veterans of America (VVA)

 
2) BDRC 'Children Center' PETITION SIGN THE PETITION AND LEARN MORE AT THIS LINK


     

I'm sorry that our country was not there for my husband and all the other Vietnam veterans.  I pray that this will never happen to our veterans ever again.  I wish my husband could be here to witness the outpouring of love and respect our Vietnam veterans enjoy today.






Today, America you have a chance to honor our Vietnam veterans by contacting your legislator and support:
Thank you Vietnam Veterans for your service and sacrifice.  Remember our fallen, always and forever, for they have paid the ultimate price.





Agent Orange Legacy is advocating for the services, support and rights for the children of Vietnam veterans exposed to Agent Orange and their families.

SCRIBDED EMBED CODE: 

   http://www.scribd.com/doc/127474393/Agent-Orange-Legacy-Agent-Orange-Update-Committee-Meeting-of-the-Ninth-Biennial-Update"  style="text-decoration: underline;" >Agent Orange Legacy:  Agent Orange Update Committee Meeting of the Ninth Biennial Update by http://www.scribd.com/agentorangelegacy"  style="text-decoration: underline;" >Agent Orange Legacy




Where to find us online:




(c) Agent Orange Legacy

BIOS:



Sharon Perry of Agent Orange Legacy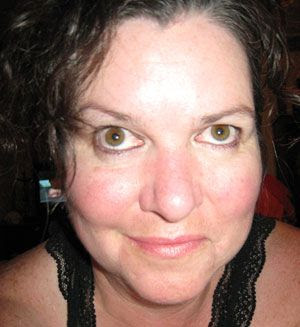 Sharon is the widow of Vietnam veteran, Reuben 'Bud' C. Perry III, who lost his life due to exposure to Agent Orange. Sharon believes both of their children, Danielle Reyes & Lisbeth Perry suffer the intergenerational affects of their father's exposure to agent orange.
Sharon holds a Master's degree in Public Administration from the University of Maine and worked as a town manager for six years. Her career in town management was cut short due to her husband's illnesses. Sharon cared for her husband for six years prior to his death in 2005.
Sharon is one of so many Americans whose lives have been adversely affected by the effects of Agent Orange. Many people do not realize that dioxins sprayed on the jungles of Vietnam have the potential to affect future generations, her mission is noble and extremely important.
Danielle Reyes, Founder of Agent Orange Legacy
Danielle is the daughter of deceased Vietnam Veteran, Reuben "Bud" C. Perry III. Danielle lost her father to Agent Orange and his service in Vietnam in 2005. Throughout her life, Danielle has been plagued by mysterious and debilitating muscle spasms as well as other unknown illnesses. Ms. Reyes has also struggled with learning disabilities and more. Mrs. Perry, Danielle's mother, has been fighting for her daughter her entire life.

Danielle now an adult with her own daughter, is still struggling with illnesses, some diagnosed and some remain undiagnosed. In their struggle to get proper medical intervention for Danielle, Sharon and Danielle have become a team. They have been working together since 2007 to get support and services for the children of Vietnam veterans whose biological parent(s) were exposed to dioxin during their service in the United States Military during the Vietnam War.

Danielle has offered her voice to all of the children of Vietnam veterans, by speaking out and letting her voice be heard. In 2011 Danielle and Sharon meet with Vietnam Veterans of America's Director of Communications, Mokie Porter. Mokie interviewed Danielle about Agent Orange and it's effect on her life. Vietnam Veterans of Americas' education campaign; Faces of Agent Orange produced a video of Danielle's interview for Agent Orange Legacy. In June of 2012 Danielle traveled to Washington D.C. to speak at the IOM, Institutes of Medicines Agent Orange Update Committee. The Committee meeting was held at the National Academy of the Sciences building. Ms. Reyes raises awareness everyday by talking to people locally as well as online.

"I do not want my daughter or any other child to suffer as I have. " ~ Danielle Reyes~

________________________________________


_________________________________________




Articles for March 28, 2014 | Articles for March 29, 2014 | Articles for March 30, 2014
---
---
---
---
googlec507860f6901db00.html
---
---
---